You will need to LOG IN or CREATE AN ACCOUNT to view and purchase any images from the Equestrian & Interschool Photography Galleries.

By LOGGING you understand and agree that the Equestrian Event Images are Proofs Only.

The preferred method of viewing & purchasing images is on a computer or tablet
Please DO NOT download, copy, print-screen, take a screenshot with any device of the proof images displayed or watermarked images or text on this website.

Proof images are for display purposes only on my website and are stored at Low Resolution.

Proof Images MAY NOT BE DISPLAYED OR USED on sites such as Facebook, Social Media, Websites, For SALE ADDS, Forums, any Documents or for any Advertising in any format without my written permission.

Images Purchased do not have the wording Proof across the photographs.

No editing or cropping to images allowed

Purchased images may not be reproduced, copied, transmitted or manipulated or to be used in conjunction with other Graphic Designers, Photographers or Artists without the written permission of OneEyedFrog Photography™.

This will which will incur an additional commercial fee.

People in breach of my Copyright Terms will face a Copyright Infringement Penalty & possible Legal Action. Invoices will be sent and your account in OneEyedFrog Photography website will be disabled until payment is complete.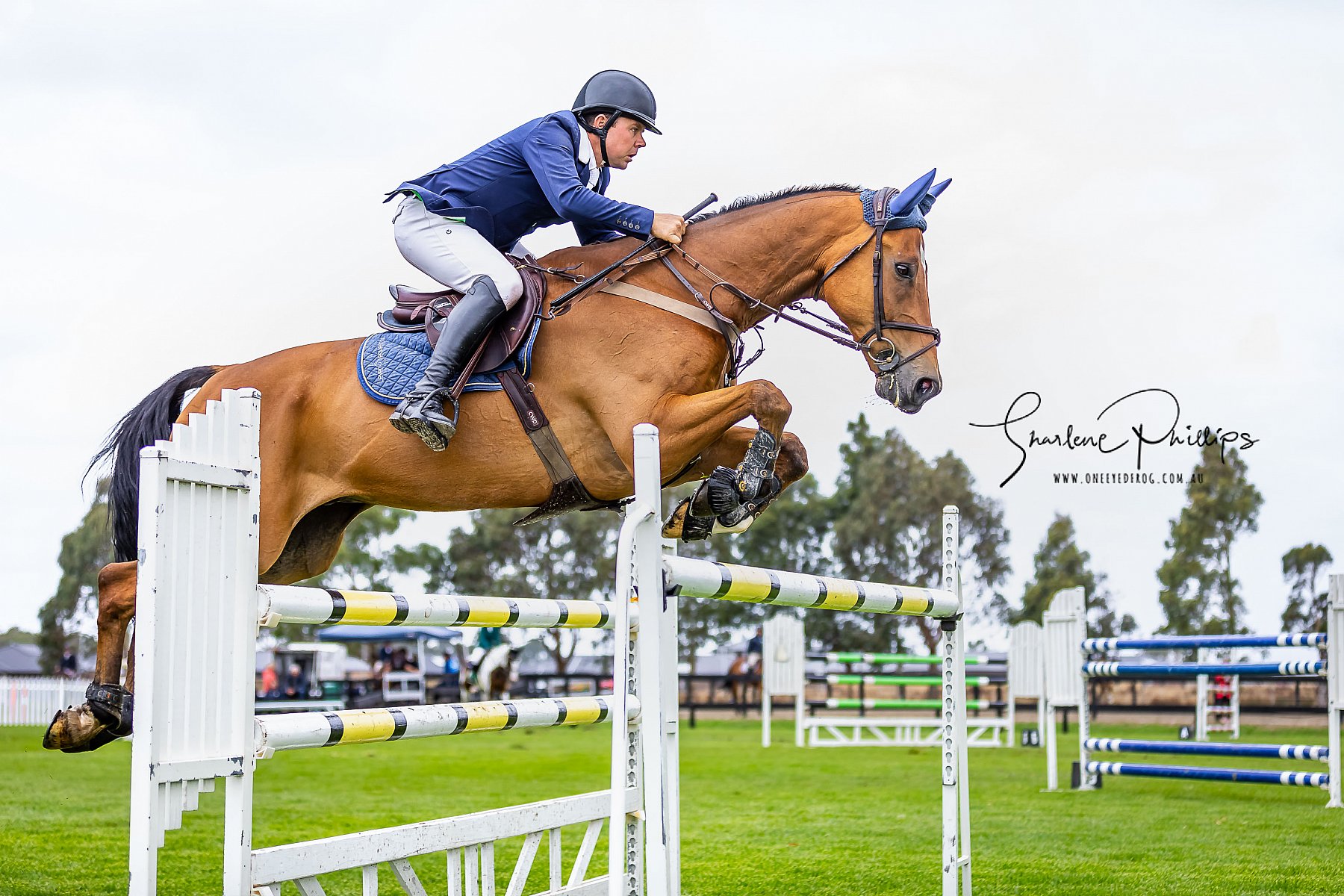 15% OFF
All Equestrian Images
Use the code below in the checkout


CODE aug15off


Valid until 31/10/2020
Sharlene Phillips is an Accredited​ Professional Photographer with AIPP.
Sharlene Phillips specialises in Professional Equine Portraiture and Equestrian Event Photography Services across Victoria and Australia.

Sharlene Phillips has extensive equine knowledge and is mentored by professional judges, equine teachers, professional athletes and has photographed various Equine Events in various disciplines.
These include VEIS Interschool Equestrian Events, ISJ -Interschool Show Jumping, ISD - Interschool Dressage, Show Jumping Events, Horse Trials, Cross Country, Dressage Events, F.E.I, RDA, Mounted Games, HRCAV, ARC, TTT, Pony Clubs, School Holiday & Equine Programs, Horse Rallies, Equitana, Royal Melbourne Show, M3DE, International Riding Events, School Corporate Events, Horse Clinics, Horse Shows, City of Casey Riding of the Bounds, Horse Racing, Rodeos, Reining, Private Horse Photoshoots, Equestrian Team Photos, Equine Product Photoshoots, Princess Nathalie of Denmark Clinics, George Morris Clinics, Her Royal Majesty the Queens senior coachman Philip Barnard Brown, ​America's Horse Whisperer - Lew Sterrett, has many photographs in many magazine, website and Newspaper articles.
"Sharlene Phillips is our professional photographer of choice for all our corporate college events including 13 regular VEIS Victorian Interschool Equestrian events,
portrait shots for our college students, club rallies, and tracking the growth of our nearest foal. She is approachable, personal and talented".
DEB LOVETT 2017
OneEyedFrog Photography is a major sponsor for ISJ and ISD VEIS ( Victorian Interschool Equestrian Events )

Sharlene Phillips from OneEyedFrog Photography has National Police Check -
Working With Children Check Victoria
Public Liability Insurance
& is an accredited Professional Photographer with AIPP