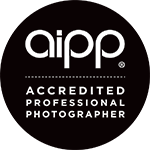 Sharlene Phillips (B.A FINE ARTS) (APP)
Award Winning Artist & Professional Photographer
OneEyedFrog Photography
ABN: 44 054 093 950
POSTAL: PO BOX 409 BEACONSFIELD VIC 3807

CONTACT OFFICE HOURS: TUE - THUR
Working With Children Check Victoria, Public Liability Insurance, National Police Check
AIPP - Accredited Professional Photographer
OneEyedFrog (Sharlene) is available for Photography, Portraiture and any Fine Art printing needs you may have.
Photography Professional Services across Victoria and Australia.
Sharlene has over 30 years experience in Photography, including Film Processing and Darkroom Image Developing to Digital Imaging and Digital Darkroom Editing Skills. It quickly became apparent that photography wasn't going to be just a passing phase – her passion for knowledge and the urge to learn all aspects of photography has made her work unique.Sharlene's photography has been internationally published on other web sites, magazines, books and national newspapers. Her images have been used for books, calendars, greeting cards, newsletters, brochures, banners, etc. Her work has also been printed in large format and used commercially and displayed on the walls of corporate businesses.
Professional Photography Services include:
Equine Portraiture & Equestrian Event Photography, Commercial & Product Photography, Family Portraits & Special Events Photography, Fine Art Photography, Frog & Tadpole Photography, Landscape Photography, Macro Photography, Pet & Reptile Portrait Photography, Real Estate Photography, Sports & Action Photography (including Sport Profiles).
Pet & Portrait Drawings available on Request
All images on the OneEyedFrog website and Facebook page are for sale as archival prints, photos, canvas, mounted frames or personally drawn portraits.
EMAIL: Admin@oneeyedfrog.net

Or call our studio at 0420891067

Loading more pages